Handy Image Mapper will help you easily create hot-spot areas for images and generate AREA and MAP tags on the Clipboard. Different parts of an image can use different links to many HTML pages. Handy Image Mapper can map GIF, JPG, PNG and BMP images and can work with any HTML editor.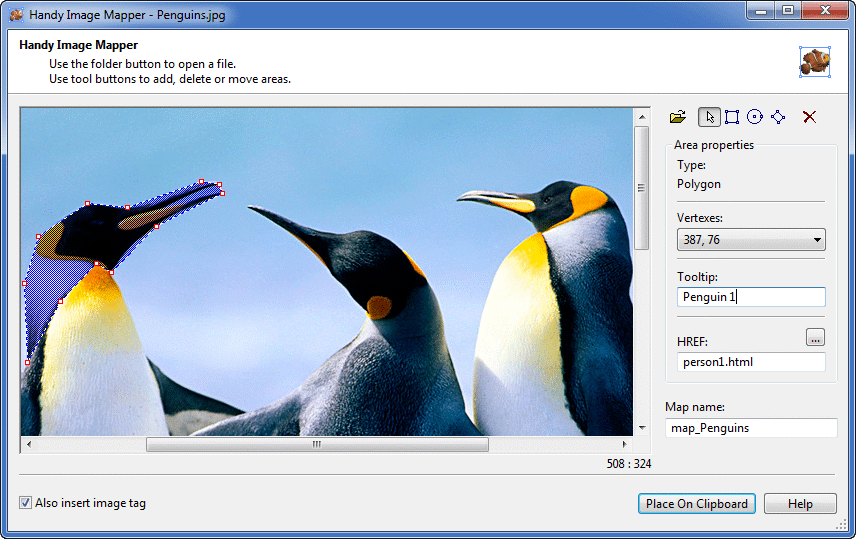 Friendly user interface.
Ability to add an unlimited number of image map elements.
Rectangular, circular and polygonal region types of map elements.